Transcriptional Regulation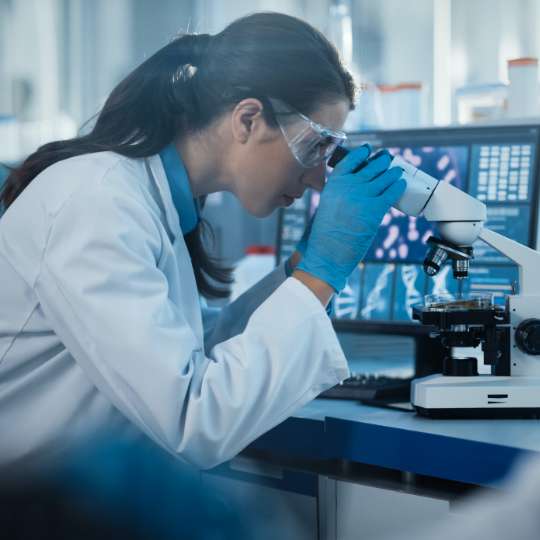 Cyclin-dependent kinases (CDKs) are a family of enzymes that regulate cell cycle, transcription, DNA repair, and metastatic spread. Cyclacel's drug discovery and development programs concentrated on the CDK2 and CDK9 isoforms, which operate as key components of the tumor protein P53 pathway. CDK2 drives cell cycle transition. CDK9 regulates transcription of certain genes, including cyclins, MCL1, MYC family, and DNA double-strand break repair pathway components, through phosphorylation of RNA polymerase II (RNAPII). CDK2 and CDK9 inhibitors have been shown to induce apoptosis of cancer cells.
Fadraciclib is a highly selective inhibitor of CDK2 and CDK9 currently being evaluated in midstage clinical trials in patients with solid cancers and lymphoma.
Fadraciclib prevents phosphorylation of RNAPII c-terminal domain Ser2, blocking new mRNA transcription. MCL1 mRNA and protein are labile (rapidly turned over). Blocking CDK9-dependent transcription quickly leads to loss of MCL1 protein, inducing apoptosis in MCL1-dependent cancer cells. Labile proteins rapidly depleted by short CDK9 inhibitor exposure include MCL1, MYCN, MYC, MYB, BCL2A1, and MDM2.
Fadraciclib also inhibits CDK2, which is activated by Cyclin E, an oncogene to which cancer cells become addicted. This property may provide benefit to patients with several women's cancers, including hormone receptor-positive and also HER-2 positive breast cancers, which progress on frontline regimens.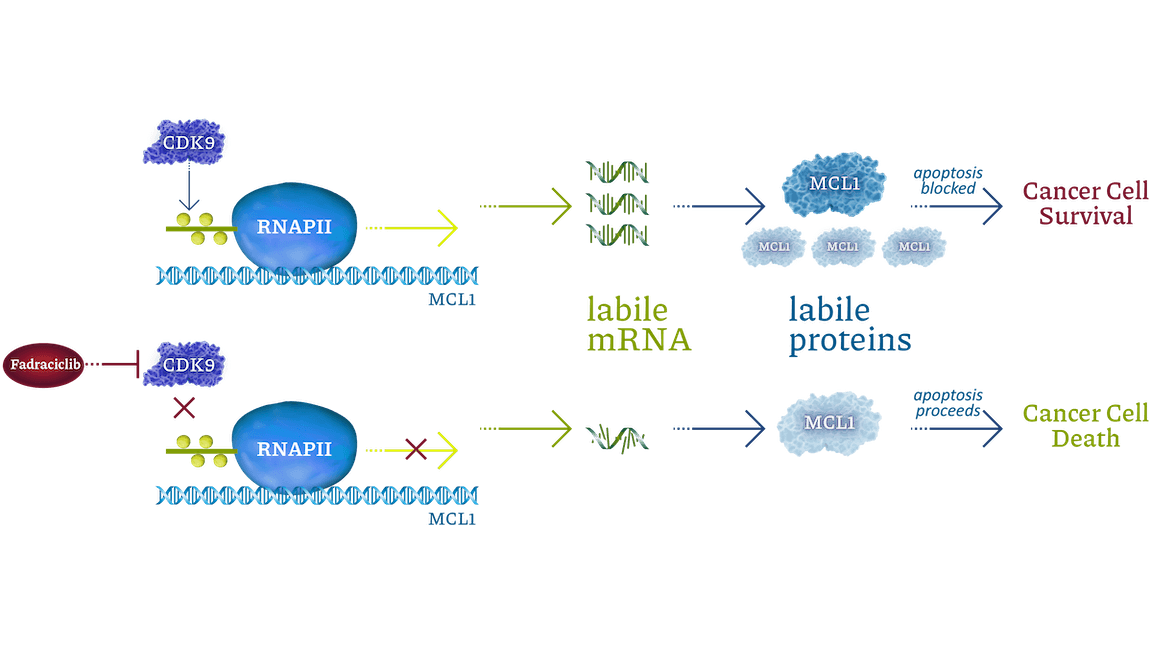 Phase 1/2 in Solid Tumors:
A streamlined study with oral fadraciclib in a broad range of solid tumors and lymphoma in multiple cohorts defined by cancer histology. The study aims to determine recommended Phase 2 dosing schedules and identify clinical activity that may lead to registration-enabling outcomes.
A similar streamlined study in a range of leukemias has been initiated.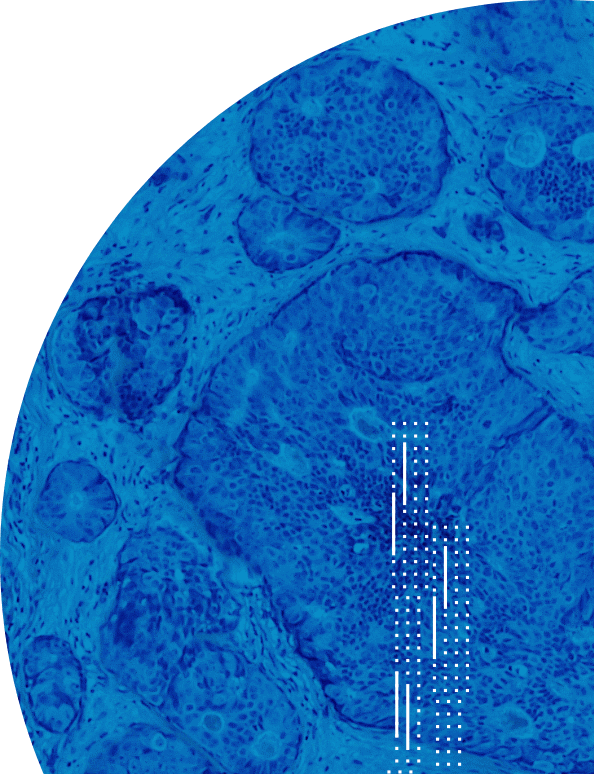 Access Publications Related to Fadraciclib
Learn More About Our Pipeline