Polo-like kinase 1 (PLK1) is a serine/threonine kinase with a central role in cell division and an important regulator of the DNA damage checkpoint. PLK1 overexpression correlates with poor patient prognosis in several tumors, including esophageal, gastric, leukemia, non–small cell lung cancer, ovarian, and squamous cell cancers, as well as MYC-amplified cancers.
Plogosertib is a novel, small molecule, selective and potent PLK1 inhibitor. It has demonstrated impressive efficacy in human tumor xenografts at nontoxic doses. Cyclacel's translational biology program supports the development of Plogosertib in leukemias and solid tumors. Plogosertib was designed with improved pharmaceutical properties over earlier clinical-stage PLK inhibitors. Recent data suggest that PLK1 inhibition may be effective in KRAS-mutated metastatic colorectal cancer.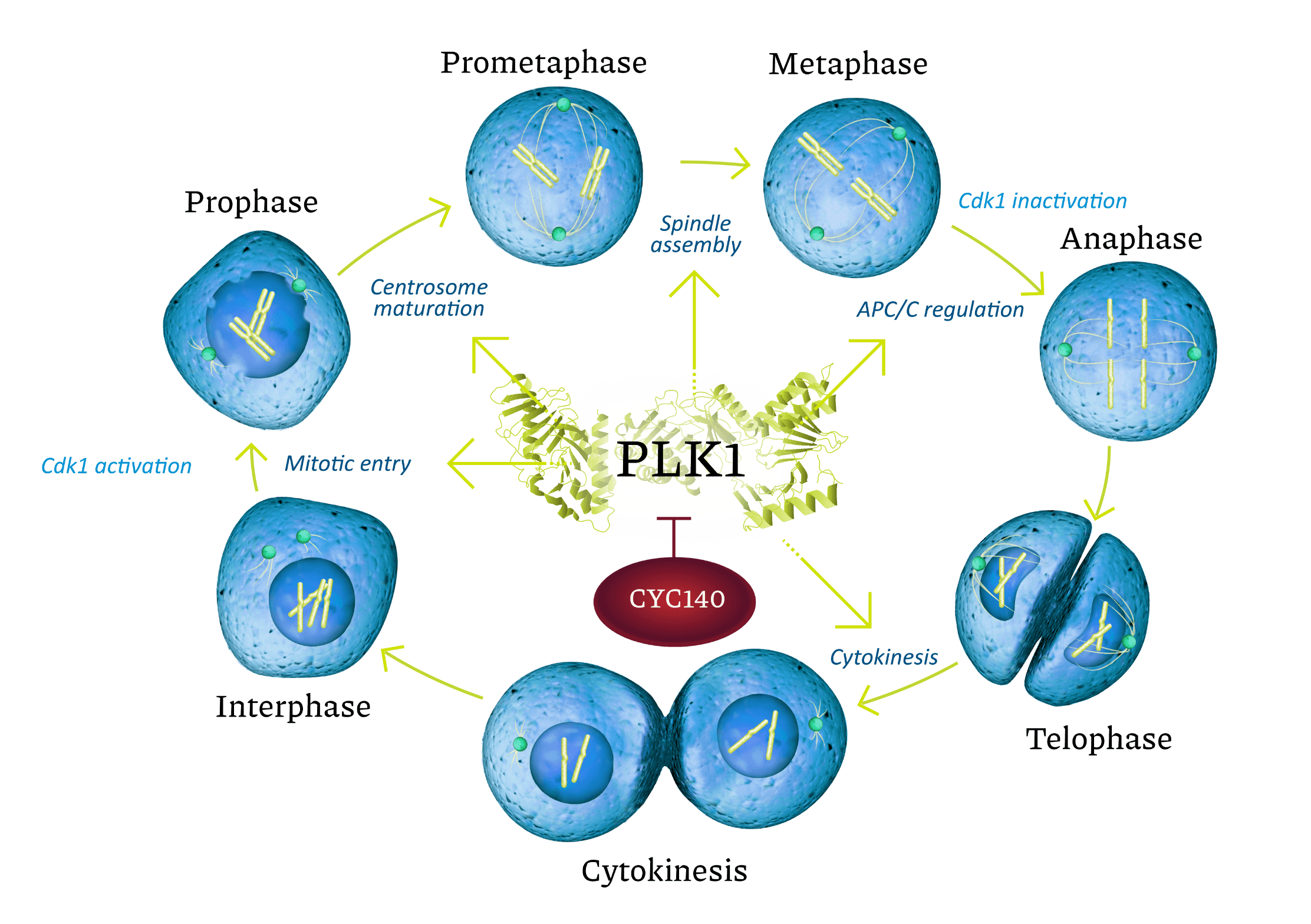 PLK1 is an oncogene playing a key role in regulation of mitotic entry and exit, spindle formation and cytokinesis, or cell separation into daughter cells. Cancer cells are very sensitive to PLK1 depletion. This is especially the case with KRAS mutated and p53(—) cells. Normal cells with intact cell cycle checkpoints are less sensitive to PLK1 depletion. In cancer cells, PLK1 inhibition blocks proliferation by prolonged mitotic arrest and induces onset of apoptotic death.
Phase 1/2 in Solid Tumors:
A streamlined study with oral plogosertib in a broad range of solid tumors and lymphoma in multiple cohorts defined by cancer histology. The study aims to determine recommended phase 2 dosing schedules and identify clinical activity that may lead to registration-enabling outcomes.
A similar streamlined study in a range of leukemias is in planning.
Clinical trial is registered with ClinicalTrials.gov. Learn more about CYC140 trial(s).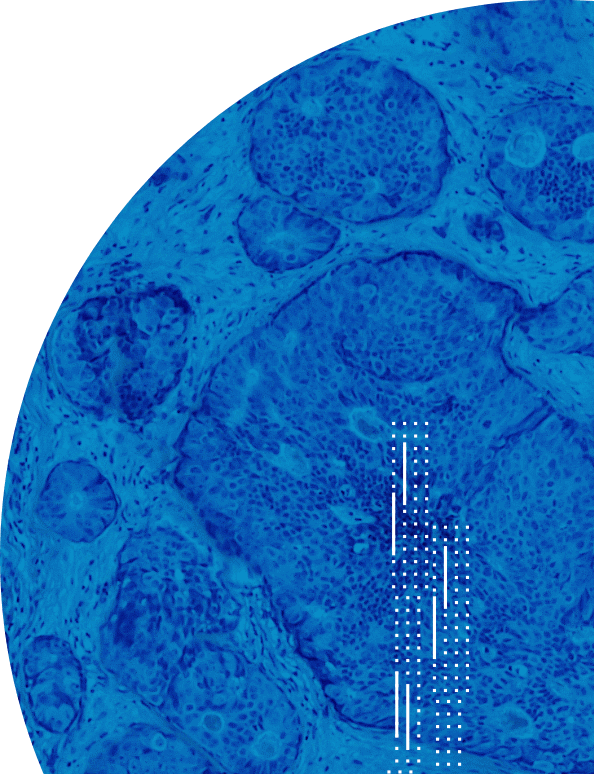 Access Publications Related to Plogosertib
Learn More About Our Pipeline